Do you have what it takes to go 3X3?
3 Mountain Marathons
3 Unique Routes
3 12-Hour Days

Discover TRAIL, a new you vs you trekking adventure from 29029.

Reconnect with the world's premier endurance hiking community and conquer a new challenge.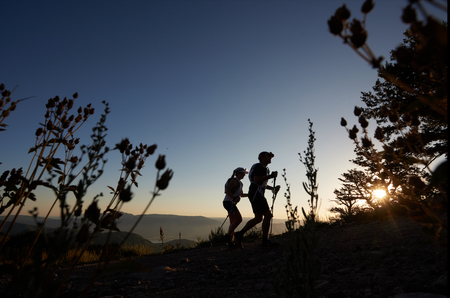 29029 TRAIL TAHOE DEV
OCT 2-6, 2024
Details
Primary Airport
Reno-Tahoe International Airport
Average Temp
High 67°F / Low 44°F
Base Camp Location
Northstar Resort
Base Camp Elevation
6,330 ft
Accommodations
The Ritz-Carlton Lake Tahoe
About
TRAIL combines three separate mountain marathons over three days to create a unique challenge only 29029 could curate. This trekking adventure challenges you hike, walk, or jog 26.2+ miles each day within 12 hours. Finish each marathon to complete the coveted 3x3 — an achievement & story that nobody can take away from you.
Trail Description
The scenic mountain trails around Lake Tahoe will play host to the inaugural 29029 TRAIL event. Each day presents a uniquely different mountain marathon course including a mix of single track and rolling mountain roads, crossing in and out of US Forest Service lands. The routes are designed to have moderate daily elevation gain and loss, and include sections of the iconic Tahoe Rim Trail. Our 24-week training program will prepare you to complete each marathon with a goal of minimal jogging required.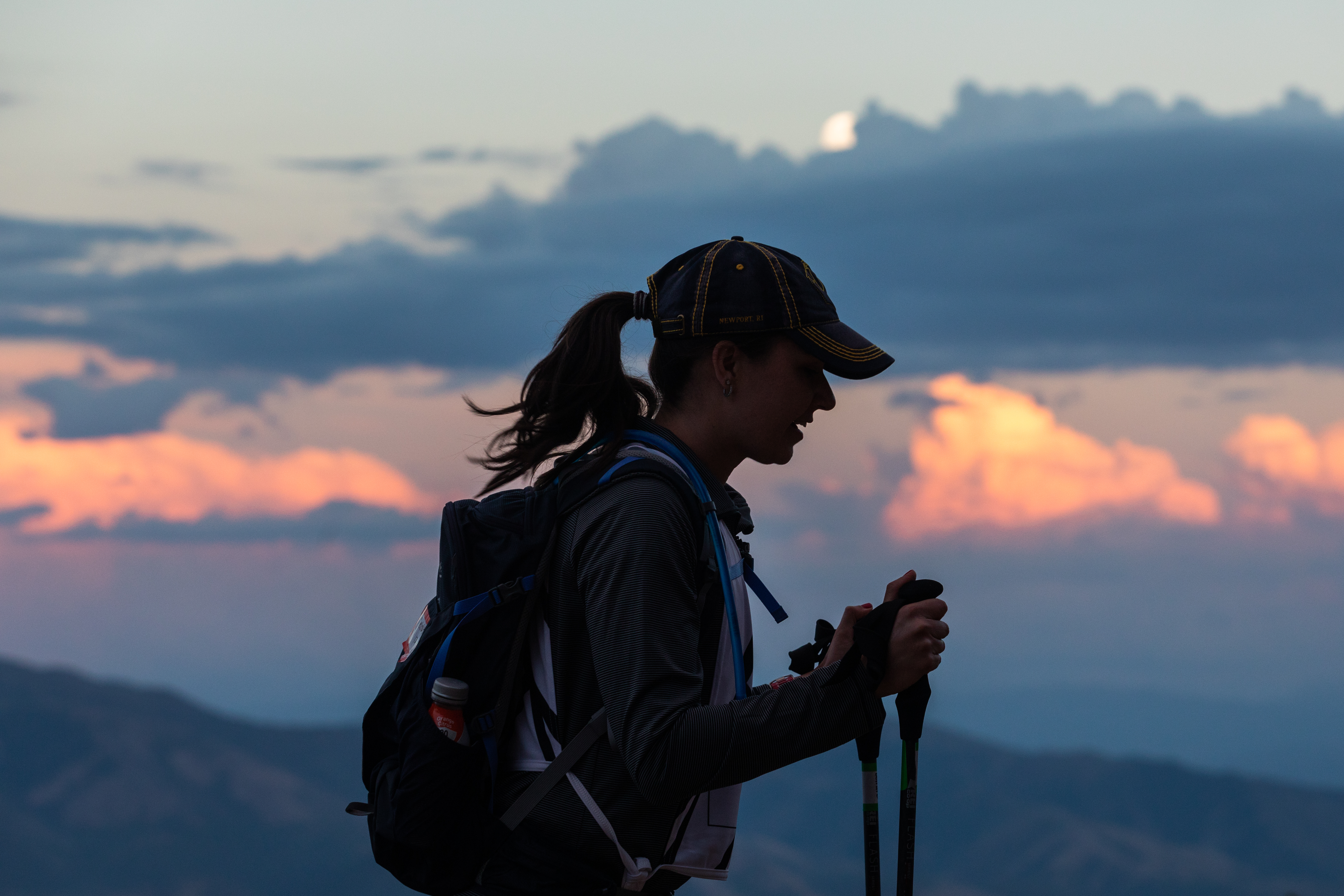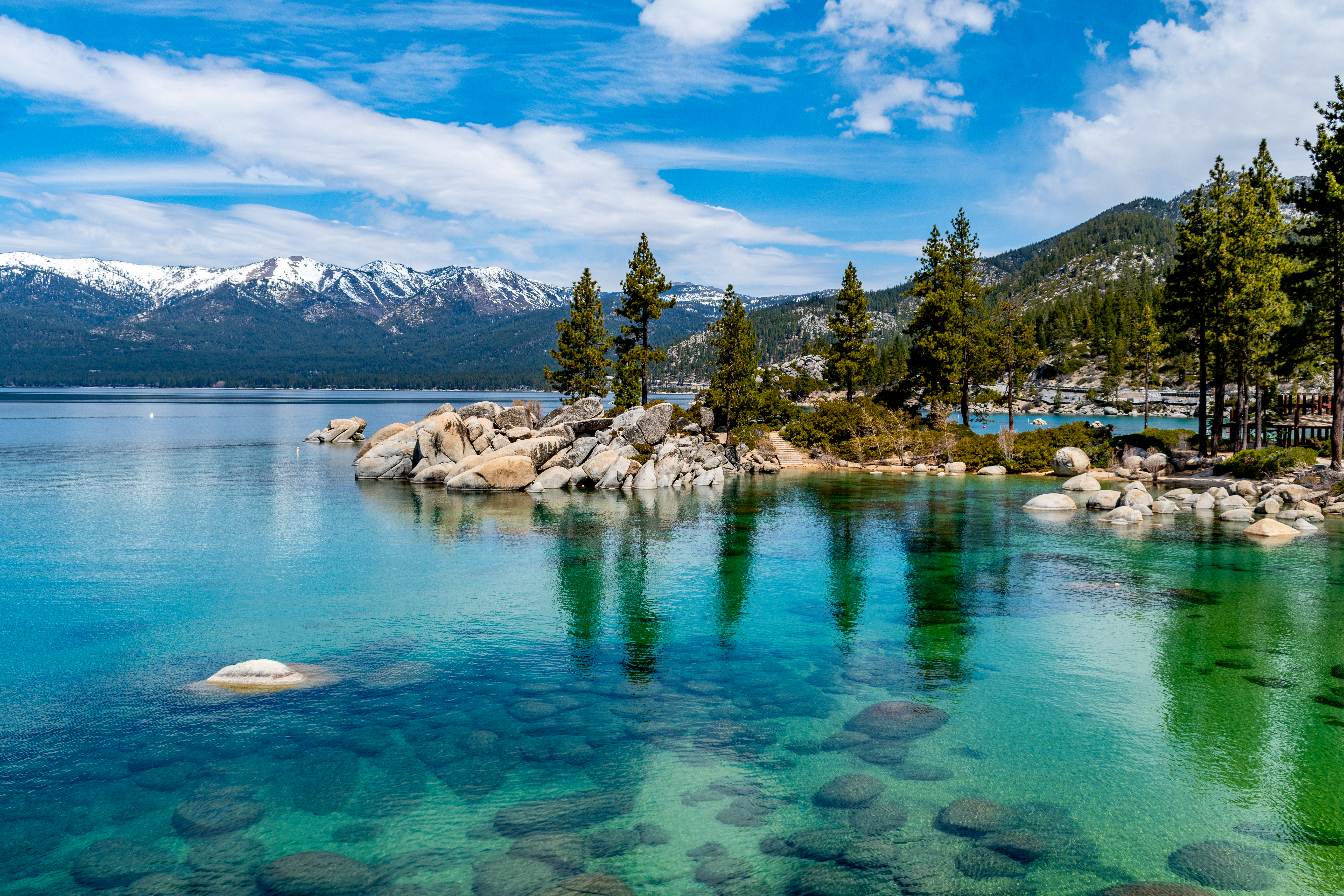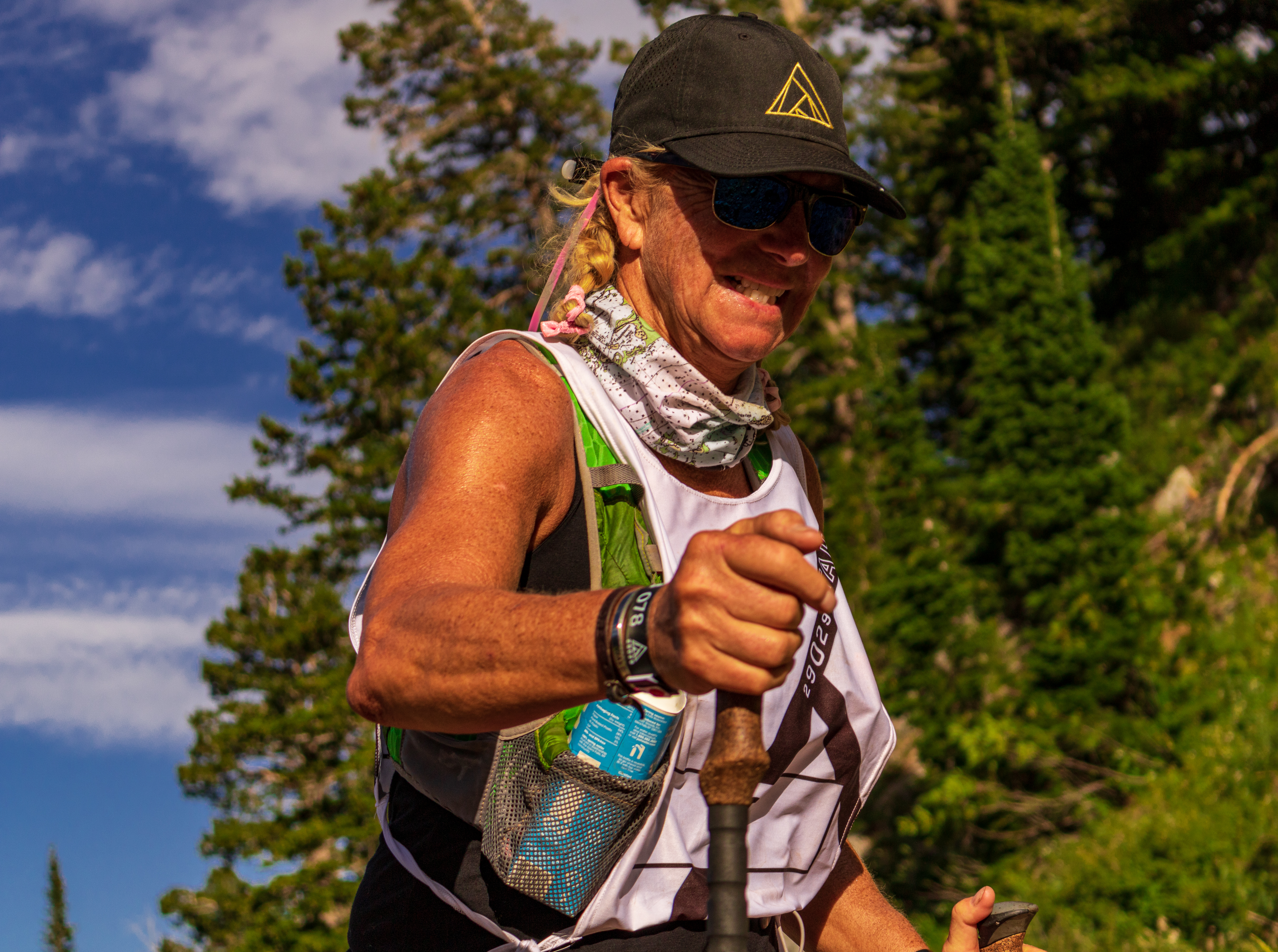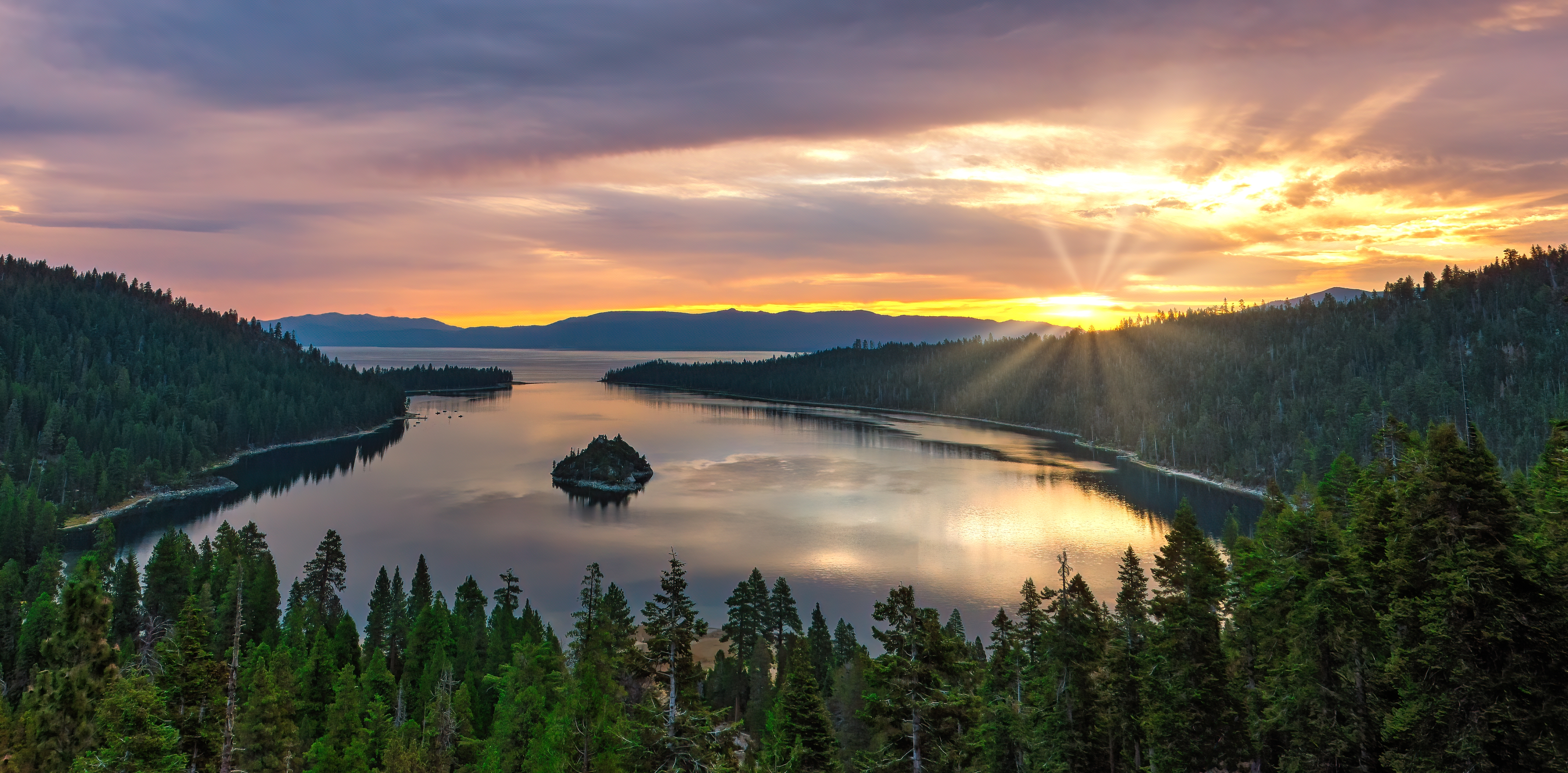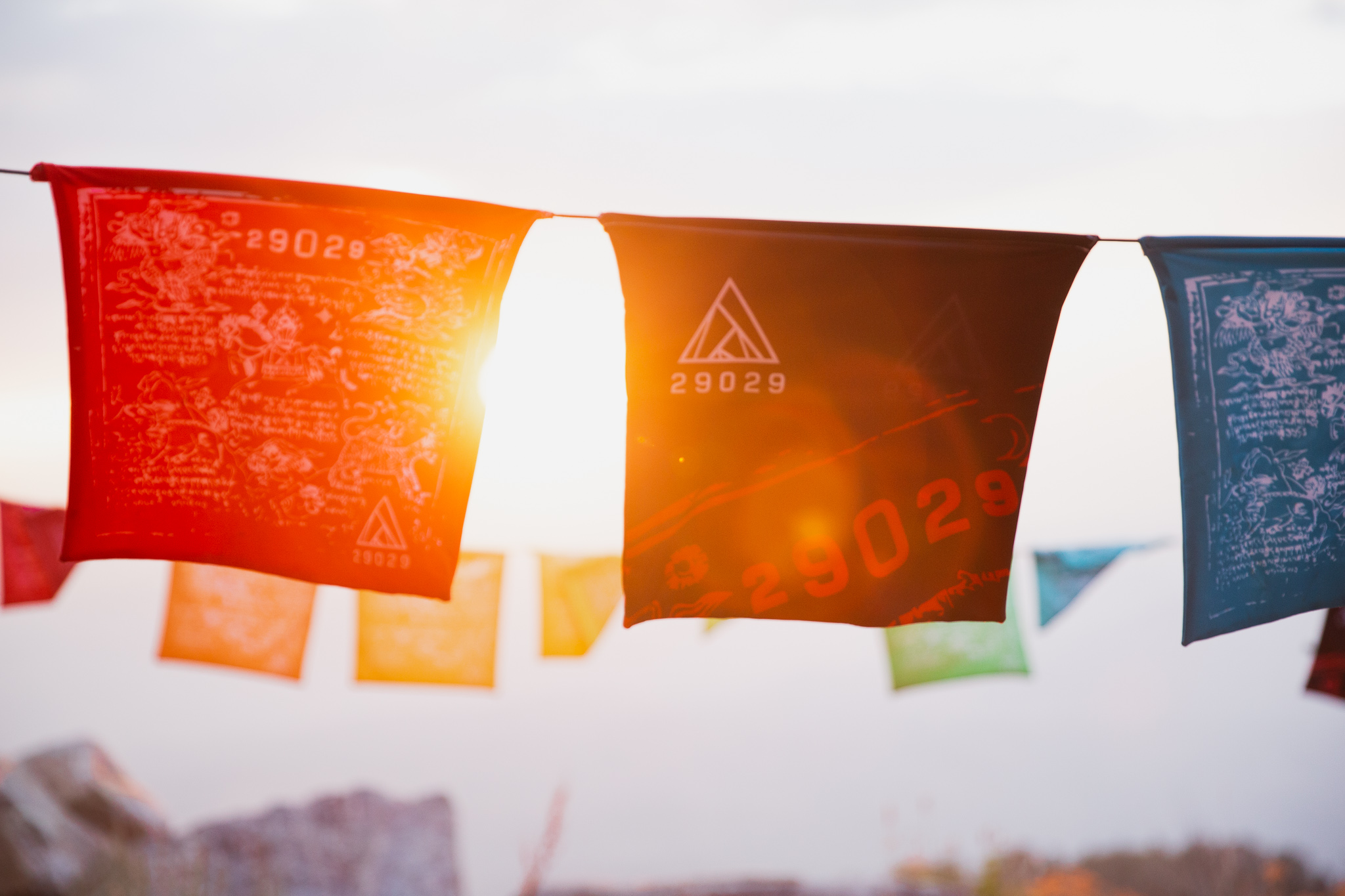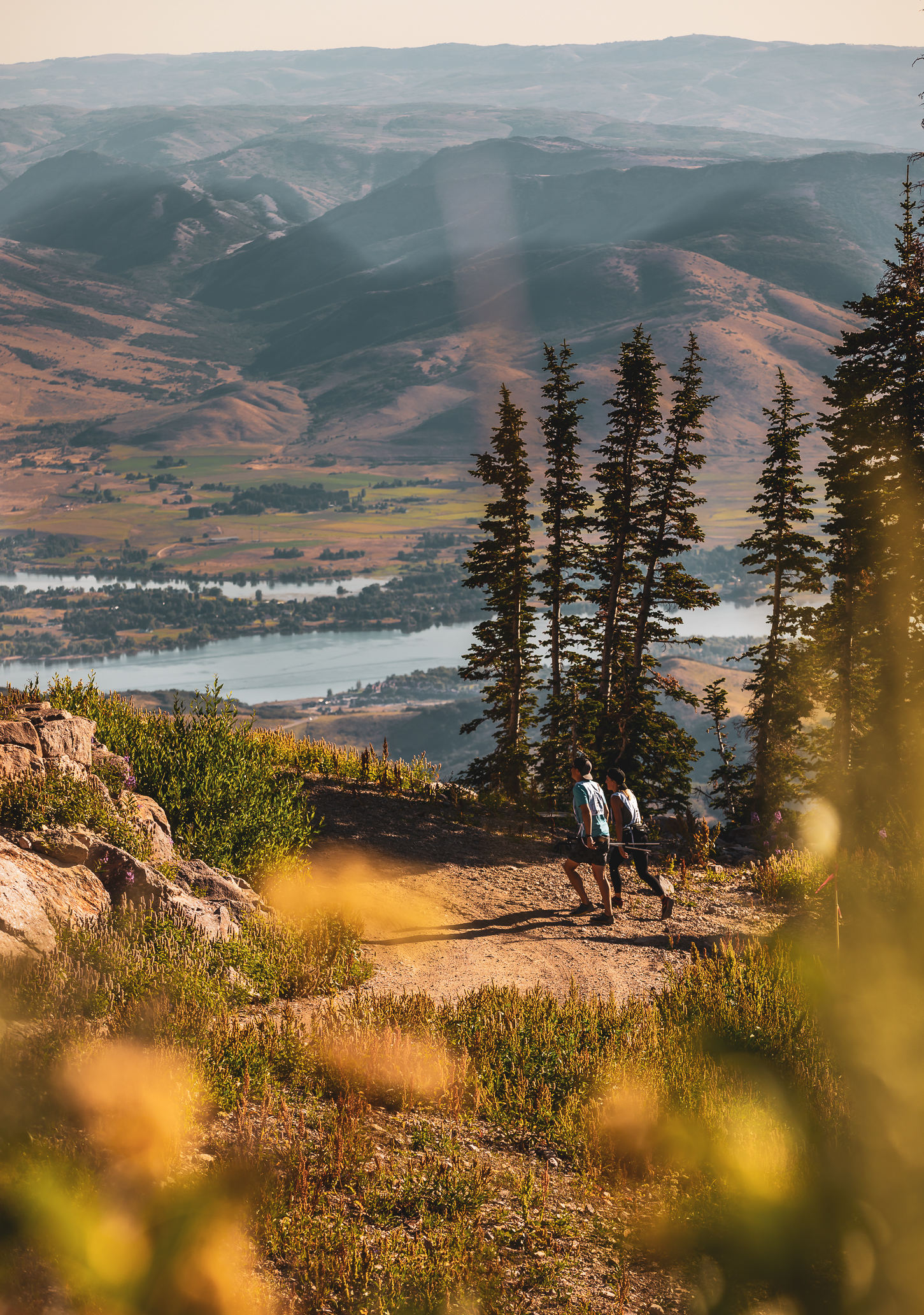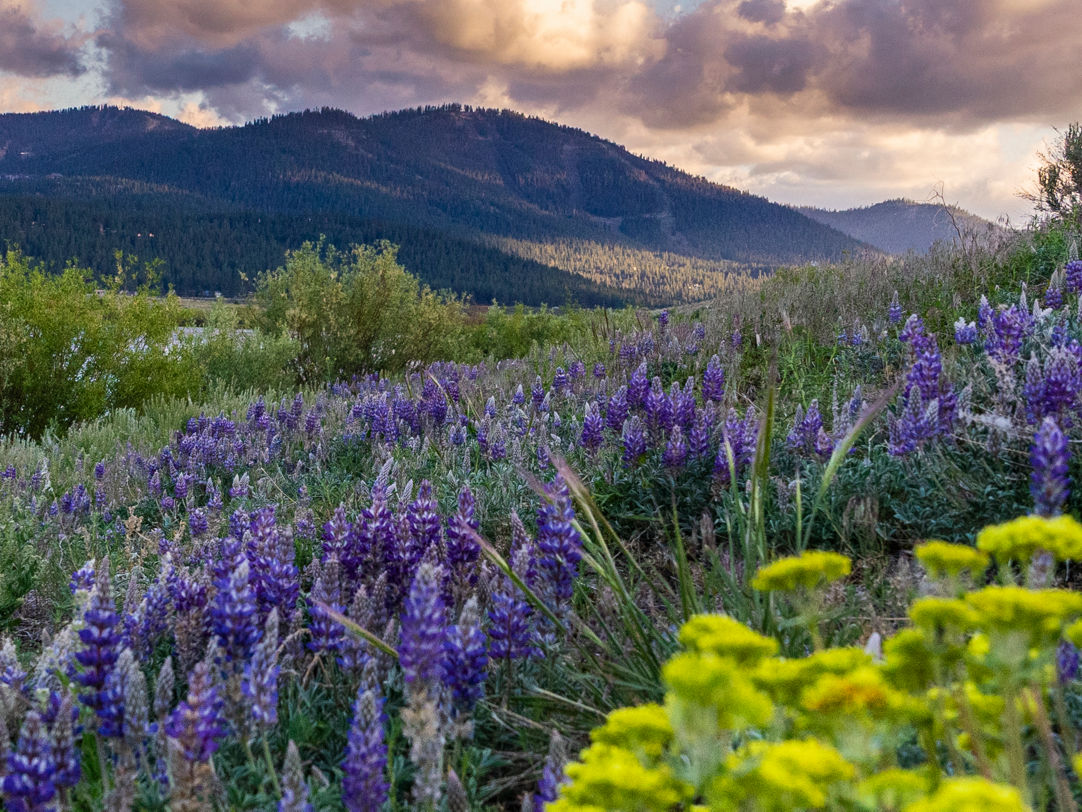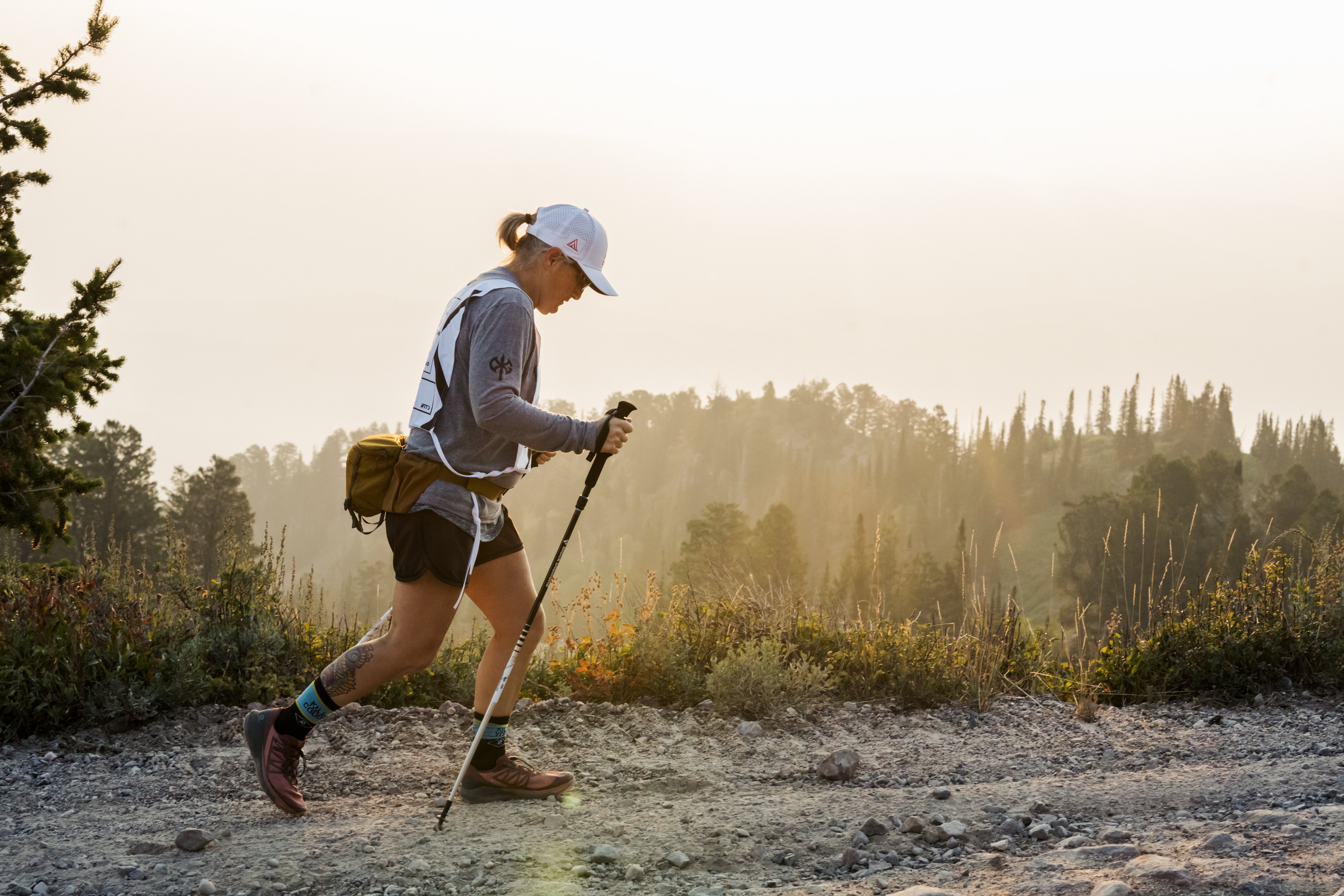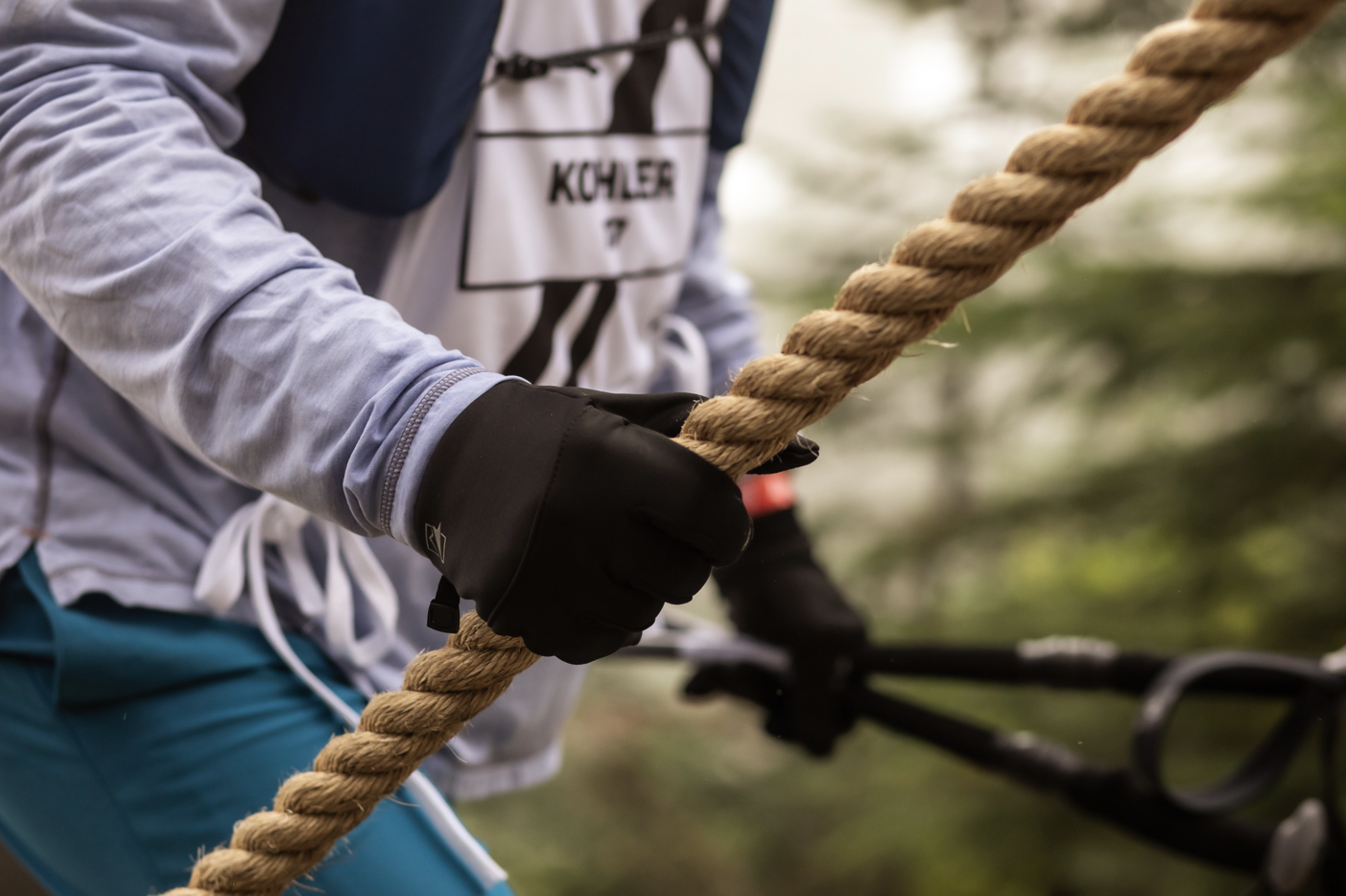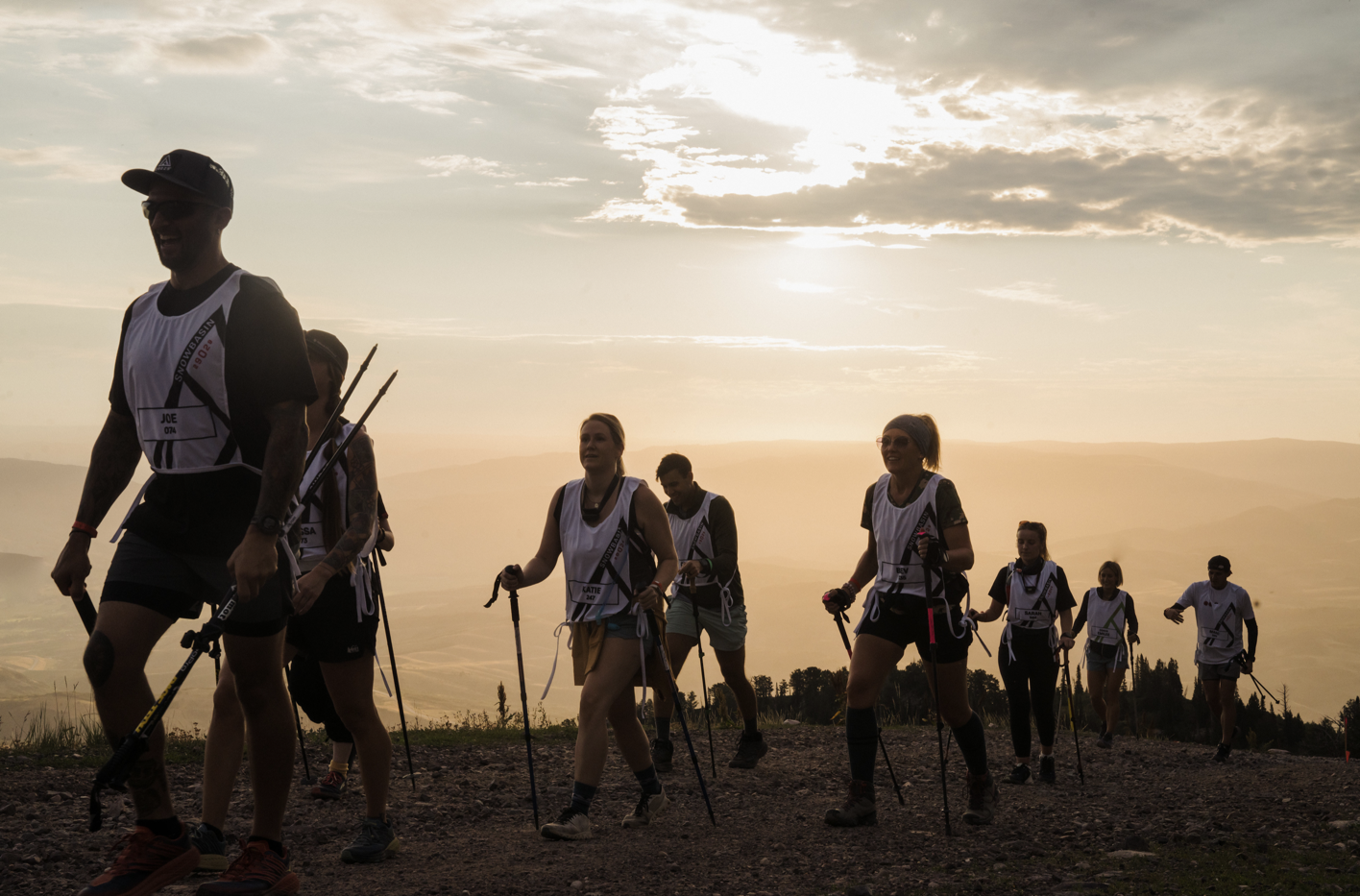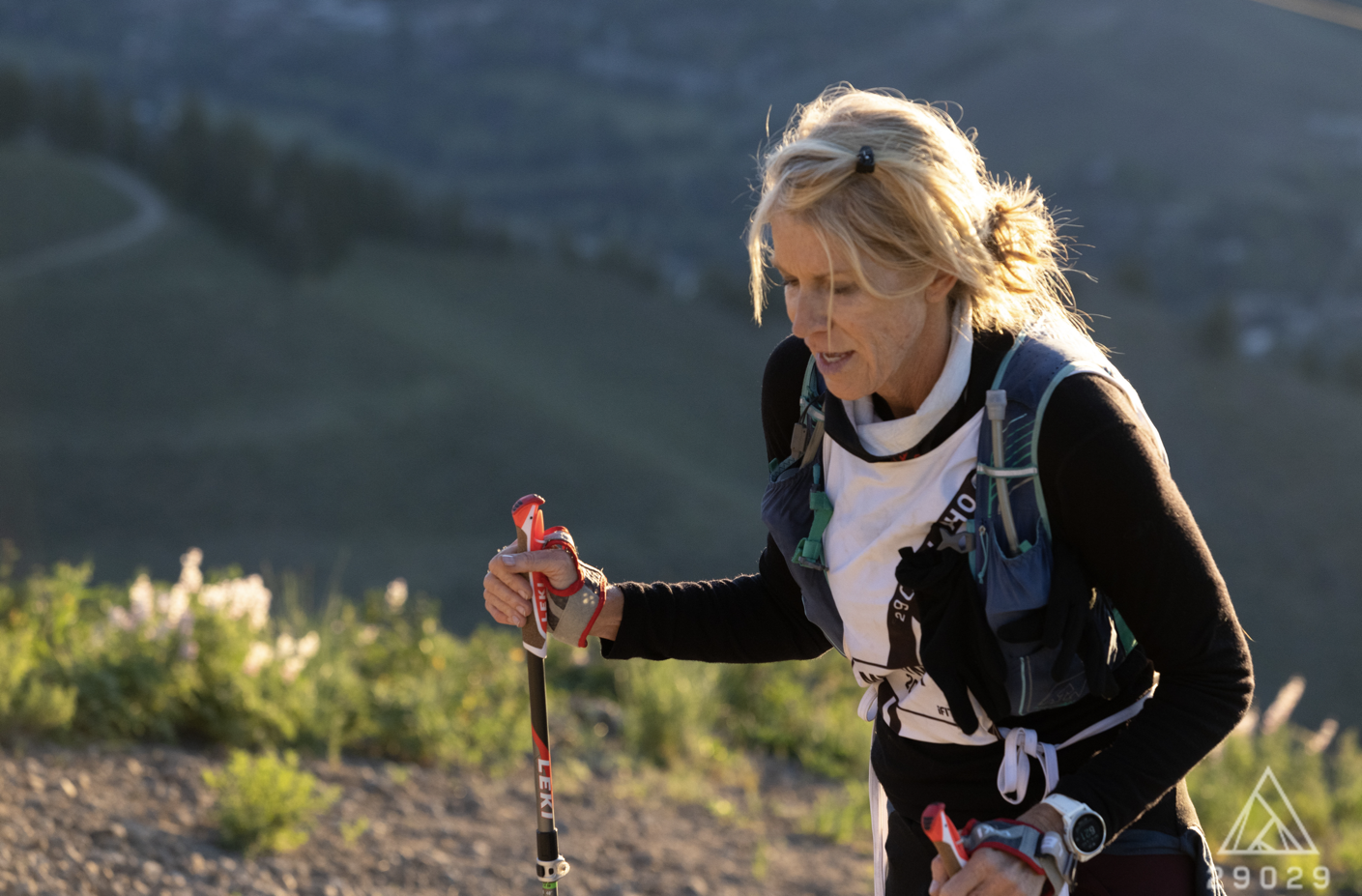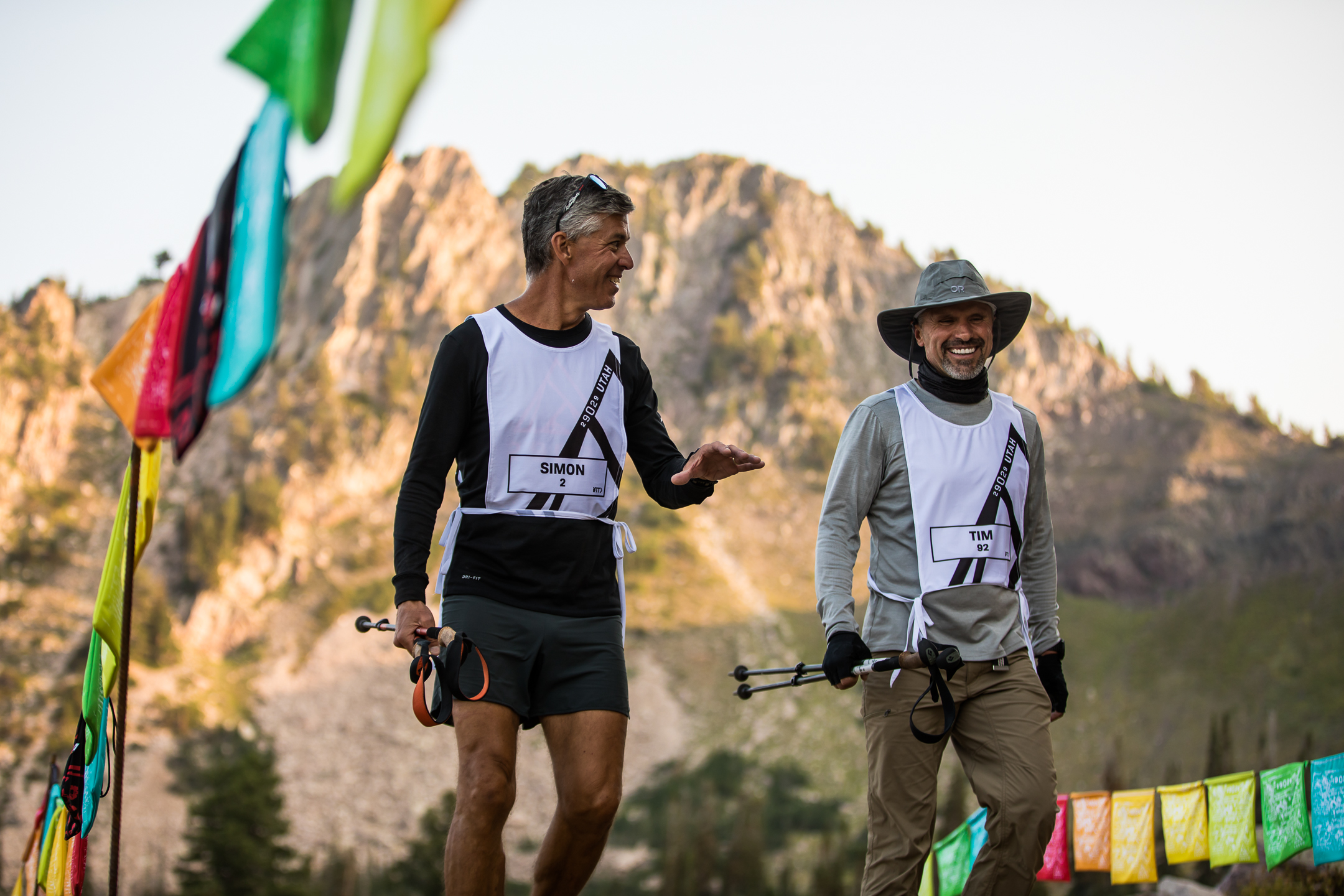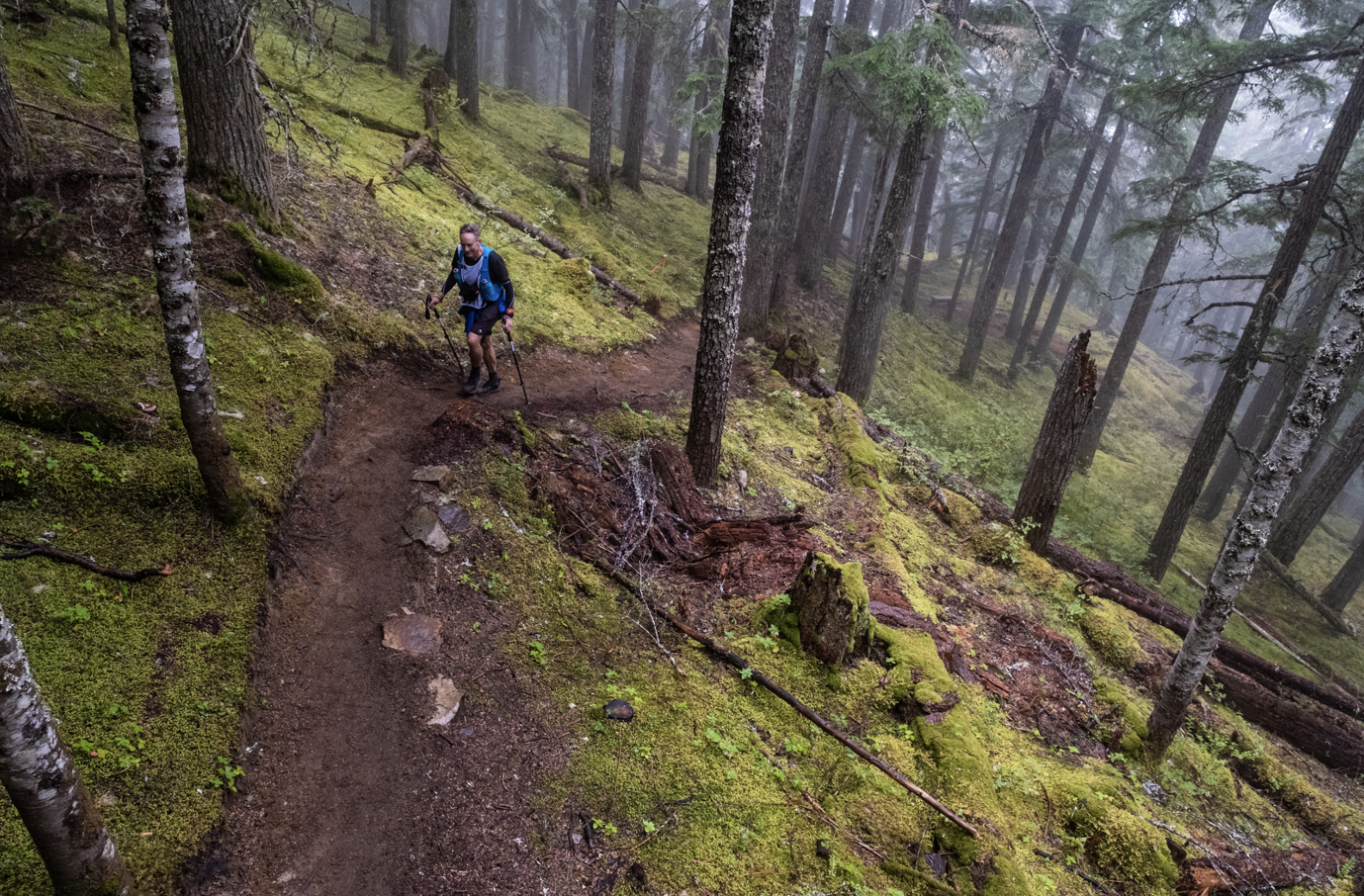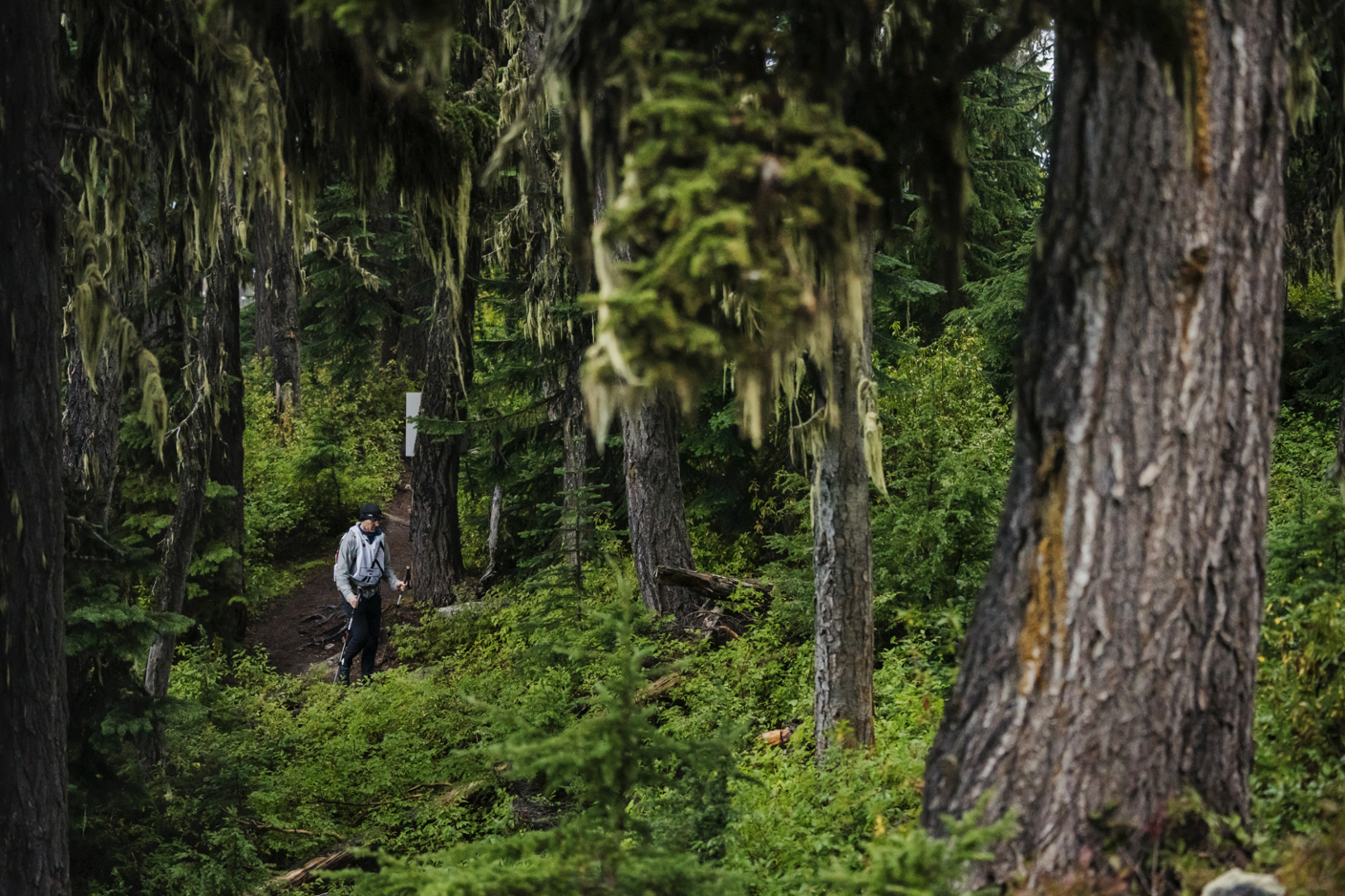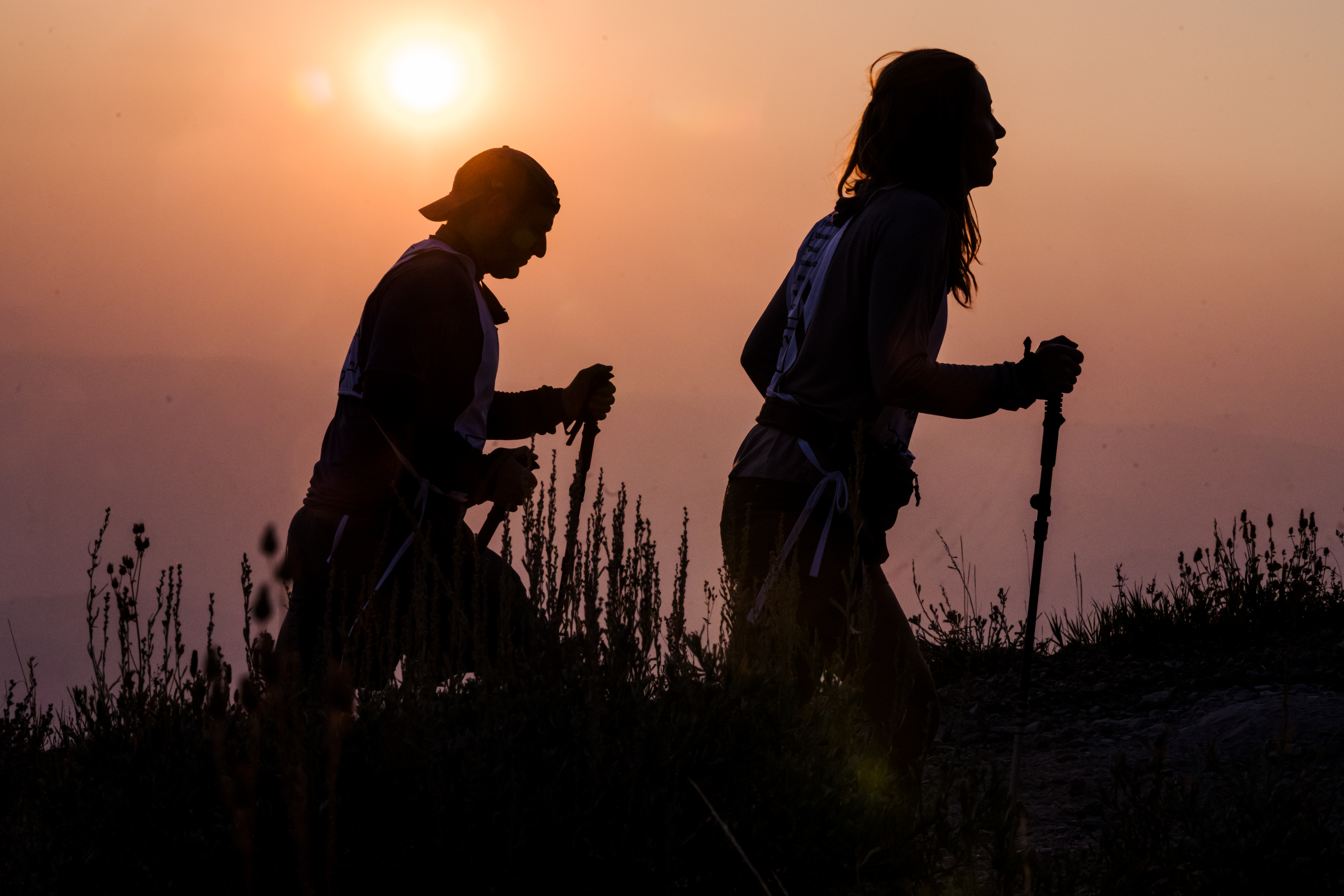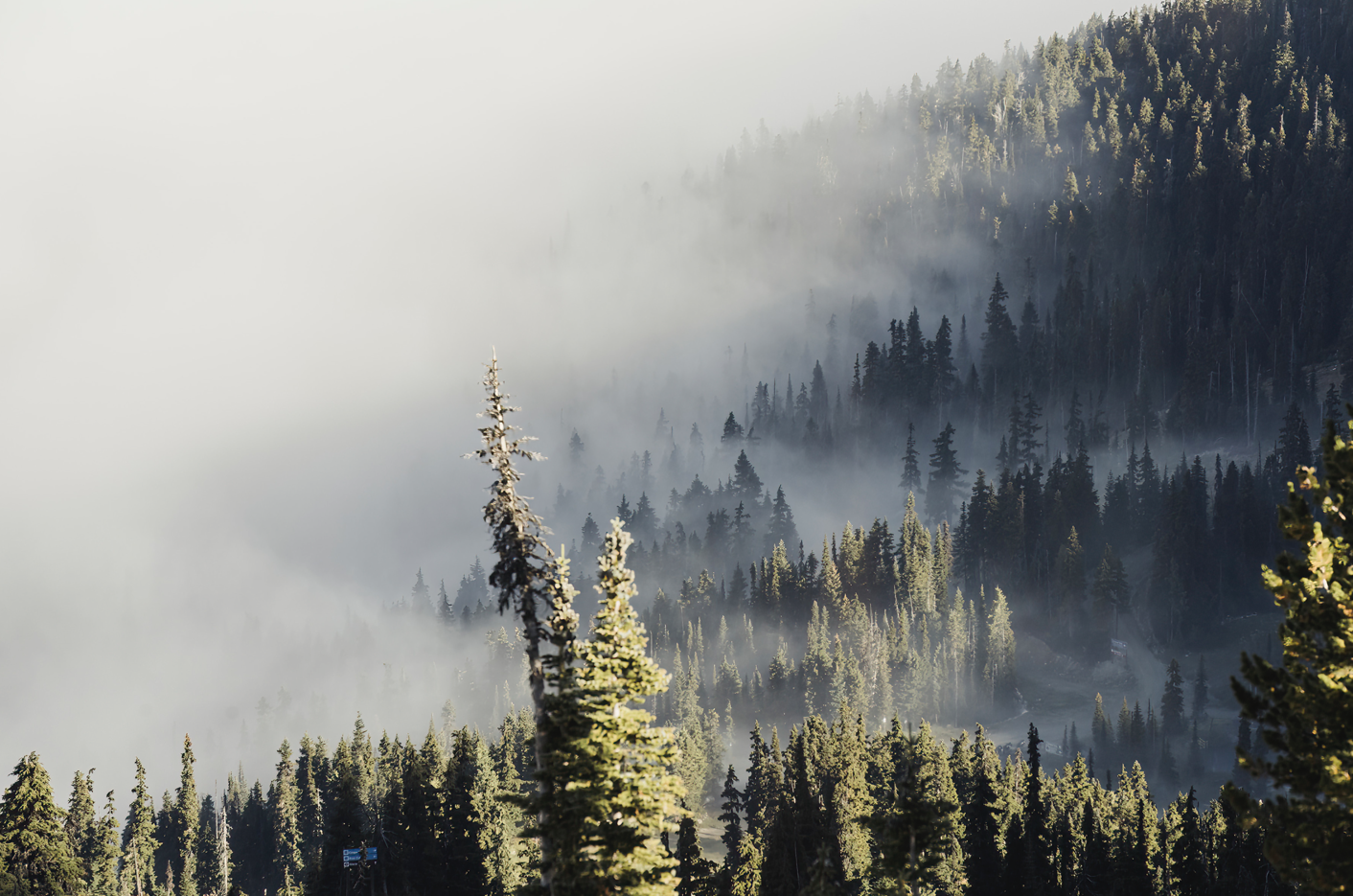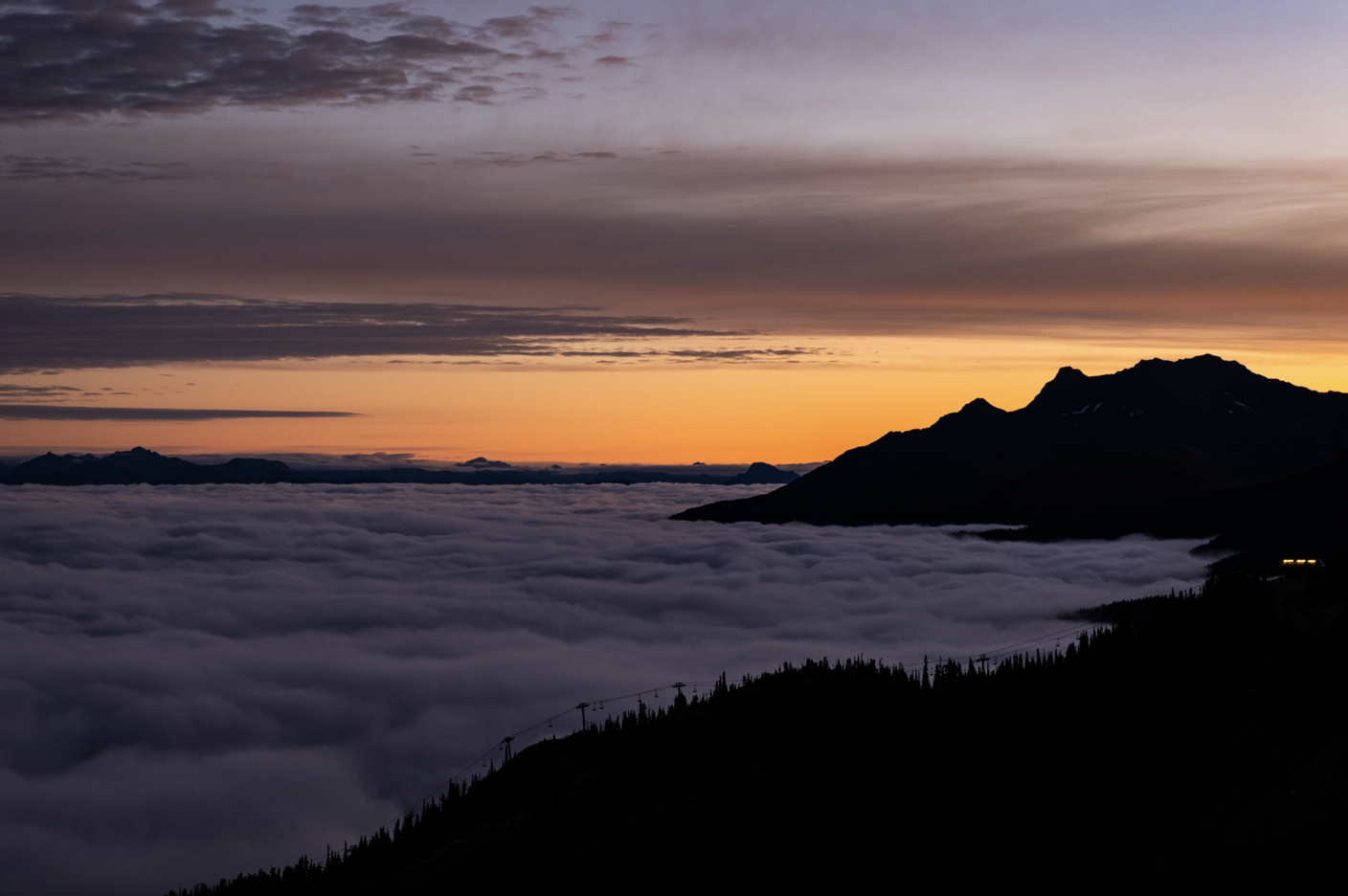 A NEW CHALLENGE
The Everest Base Camp trek, one of the most iconic treks in the world, is roughly 79 miles round trip. At 29029 TRAIL, your challenge is to complete 3 unique mountain marathons on 3 consecutive days (3X3) to equal the distance of this revered trek. This is not a race — this is you vs you. Return each evening to the Ritz-Carlton Lake Tahoe to recover and share the experience of that day's adventure.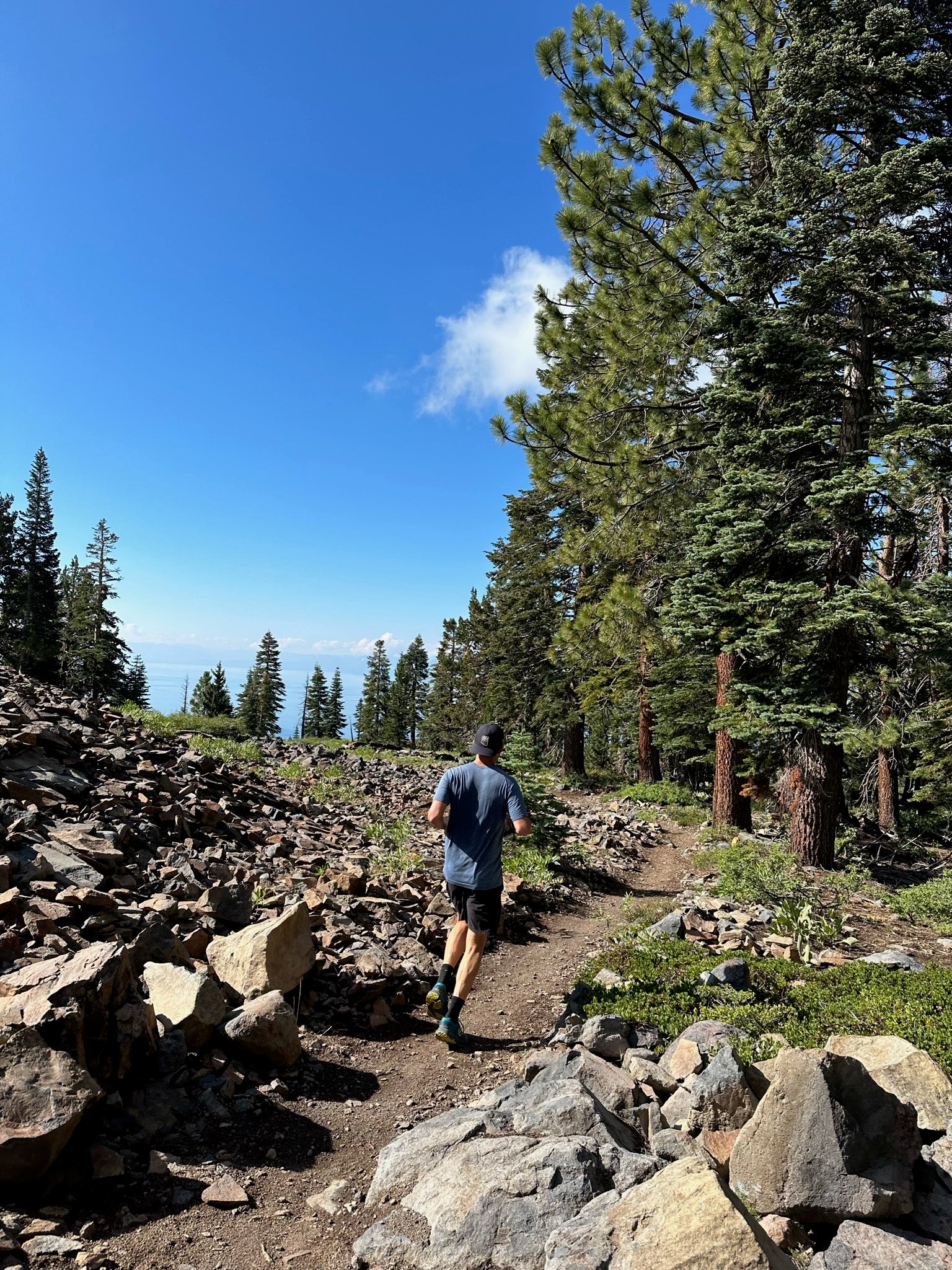 Do you have what it takes to Go Further?
HOW IS
TRAIL

DIFFERENT?

TRAIL promises the high level of care and community from the same 29029 team that you climbed the mountain with. But with a new challenge format comes new event details.
Trail
Mountain
Challenge

Trail

3 Mountain Marathons

Mountain

29029 Vertical Feet
Duration

Trail

12 Hours x 3 Days

Mountain

36 Hours Continuous
Measure

Trail

Distance Covered

Mountain

Vertical Feet Climbed
Recovery

Trail

12 Hours Each Night

Mountain

Discretionary
Training Plan

Trail

24 Weeks

Mountain

20 Weeks
Lodging Included

Trail

4 Nights

Mountain

3 Nights
Course

Trail

New Mountain Marathon Each Day

Mountain

Looped Course - Hike Up, Gondola Down
Gondola

Trail

No Gondola

Mountain

Hike Up, Gondola Down
Aid Stations

Trail

Roughly Every 5 Miles

Mountain

Mountain-Specific
ELITE TRAINING + RECOVERY SUPPORT
Endurance coaching legend Chris Hauth will lead the custom 24-week TRAIL training plan and coaching activities. Coach Chris will teach you how to leverage your experience at 29029 to cover more distance and learn the tools and importance of recovery. Participants will be invited to join a dedicated TRAIL online community to be the first group to conquer 3X3.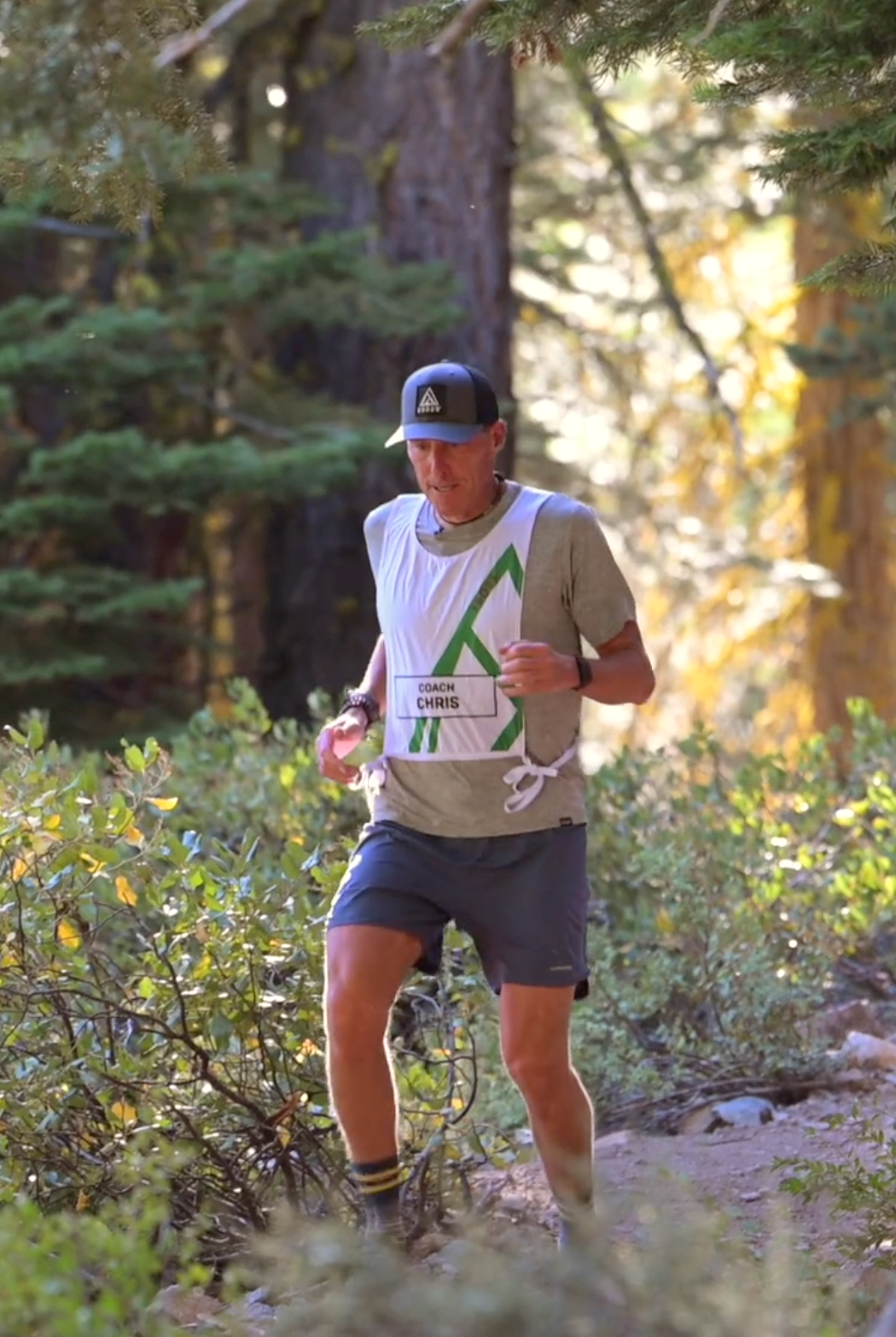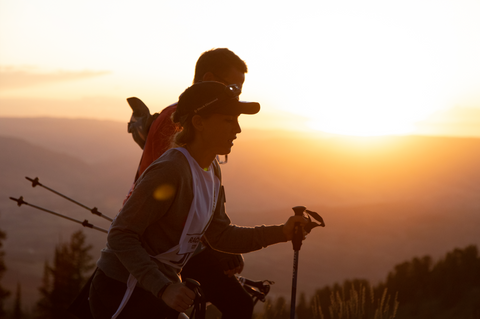 24-WEEK TRAINING PLAN
Participants will receive a 24-week trekking + endurance hiking training program to prepare for this first-of-its-kind challenge.
The plan will emphasize adaptability and give you the fitness and technique to handle the range of conditions you'll encounter across 79 miles of terrain.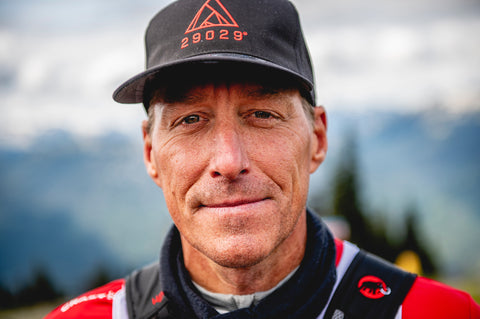 ELITE COACHING
Endurance legend Chris Hauth will be the Head Coach for TRAIL, supported by a dedicated TRAIL coaching team.
Chris will guide participants through a new training program with an emphasis on the mindset needed to finish each day. Additionally, Chris will teach the importance of recovery - a key component in this new challenge. Watch the video from Coach Chris below!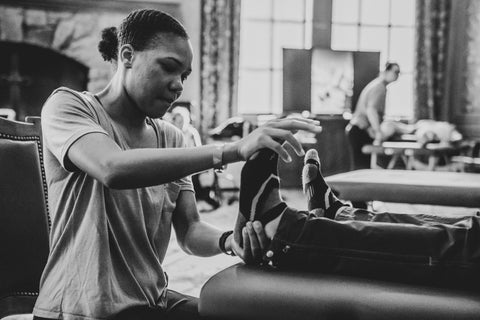 RECOVERY SUPPORT
The best-in-class 29029 TRAIL recovery lounge at the Ritz-Carlton will provide all the support you need to reset your body between daily marathons.
12 hours of forced rest each night provides an opportunity to reset your mind and body for the next day's adventure.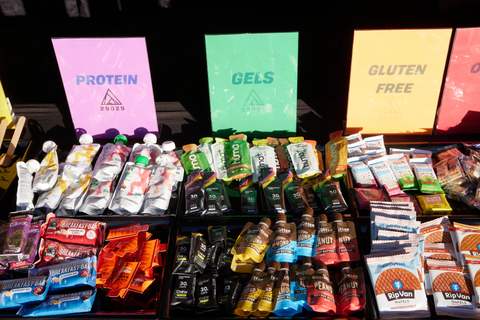 AID STATIONS
Well-stocked aid stations will be placed roughly every 5 miles (as terrain allows) on the route each day. Keep in mind these may feature a more limited variety than our mountain events, simply due to the terrain and how spread out they will be.
TRAIL will require more self-sufficiency by carrying a pack with water, electrolytes and food between aid stations.
What's Included
29029 TRAIL is similar to our mountain events, providing a premium, all-inclusive experience.
Exclusive 4-day event entry
We build a support network of aid stations and more across 78.6 miles of epic mountain terrain to give you the opportunity to do something extraordinary
Accomodations
4 nights luxury accommodations at the 5-star Ritz-Carlton Lake Tahoe
Food + Drink
All your food, beverage, and alcohol needs are covered for 4 days. On challenge days, lunches are available on-course only. Vegetarian, vegan and gluten-free diets accommodated.
Daily Training Plans
Daily training plans specific to this TRAIL challenge to set you up to succeed
Coaching + Community
Access to elite coaches, monthly coaching calls, and membership to the private 29029 TRAIL online community to connect with those who will make the trek with you
29029 TRAIL Swag
All participants receive free, limited edition 29029 TRAIL gear and finisher awards
FREQUENTLY ASKED QUESTIONS
Can I speak to someone if I have questions?
What is the itinerary of the event?
Check-in begins at noon and the event will kick off at 3pm on Wednesday, October 2nd. We will have motivational speakers that afternoon to inspire everyone for the challenge ahead. You will have from 6am until 6pm each day Thursday, Friday, and Saturday to complete the daily course. We will host a ceremony to recognize everyone's efforts on the trail followed by a celebration on Saturday night to cap things off. The event concludes at 10am on Sunday with hotel check-out required by 11am.
Do you allow spectators?
There are portions of the event that are participant-only, but spectators are allowed near the start and finishing areas where you can cheer on participants. Accommodations included with registration are for participants only except for those who purchase a Private King Ticket, where participants may have a guest stay with them if they so desire.
Does the entry fee include airfare?
No, the entry fee does not include airfare. We will take care of everything once you check in at The Ritz-Carlton on Wednesday, October 2nd.
Do you provide a packing list?
Yes, a packing list will be provided. There will also be both required and recommended items to bring. Some of the required items include a headlamp, rain jacket, gloves, and beanie. We recommend bringing trekking poles to assist with stability and elevation gain/loss, moisture wicking base layers for the varying weather conditions, as well as trail shoes to provide additional traction while hiking/jogging.
How does the waitlist work?
If a spot at 29029 TRAIL becomes available, we will contact those on the waitlist in chronological order on a first come, first served basis. Once contacted, there will be a 24- hour window to claim the spot before we reach out to the next person on the waitlist.
What type of accommodations are provided?
29029 TRAIL participants will enjoy four nights accommodations at the 5-star Ritz-Carlton, Lake Tahoe in Northstar Village!
A Single Entry ticket includes your own bed in a shared, double occupancy room. You can request a roommate after purchase. If you are attending solo, you will be paired with another participant of the same gender.
A Single Entry Private King ticket includes your own king bed in a private room. Non-participant guests are allowed to stay with you if you so desire.
A 2 Single Entries Shared King Bed ticket includes two event registrations and a private king bed for two participants.
Is my room private?
Tickets to 29029 TRAIL include your own bed in a shared, double occupancy room unless a Single Entry Private King ticket is purchased.
Are gluten-free, vegan, or vegetarian diets accommodated?
Yes, each of these meal preferences will be available at 29029 TRAIL.
Is a training plan included?
Yes, a 24-week training plan is included with your registration and will be emailed on a bi-monthly basis beginning 24 weeks prior to the event. The plan, which was specifically created for TRAIL, is a tier based system in which the participant can choose which level to follow based on the description we provide for each. We feel confident that this 24-week plan will have you prepared for the challenge. If you're willing to put in the work, this plan will have you ready to achieve 3 marathons on your event weekend.
How long does one need to train for this?
This varies, as everyone has a different beginning fitness level. We do know that our 24-week training plan will help prepare you for the challenge. Prior to the plan beginning, preseason training suggestions will be available to assist with your preparation as well.
What is the approximate elevation gain/loss of each day?
The three different marathon courses are designed to have moderate daily elevation gain and loss, which will range from approximately 2,000 - 4,000 ft per day, and include sections of the iconic Tahoe Rim Trail. Each day will include a mix of single track and rolling mountain roads.
What does the entry fee include?
Registration for 29029 TRAIL includes a 24-week training program, 4 nights accommodations at The Ritz-Carlton Lake Tahoe, all food and beverage needs for 5 days, access to elite coaching with the 29029 TRAIL coaching staff, and limited edition 29029 TRAIL gear and finisher awards, as well as entry into the 3X3 marathon endurance challenge ($500 value).